South Limburg, the most southeast province of The Netherlands, is a perfect spot for a long weekend away. There is so much to do and see, you might as well stay for a couple of weeks… Promise you won't get bored! Here is what we did during 4 days in South Limburg, after thorough research and tips gathered from locals and experts, as you may expect from my side. Delivered to you on a silver plate via this article.
The decision
So how did we decide to go to South Limburg? This is how the conversation more or less went.
Me: We really need to get out of the house for a couple of days.
The boyfriend: I'd rather stay close to home with COVID-19 in our wake.
Me: Where shall we go, other than our beloved Drenthe?
The boyfriend: Ideally somewhere that feels abroad but is here within The Netherlands.
Me: So, South Limburg it is then! I will look at the possibilities.
South Limburg
Rolling hills, vineyards, curvy roads, the sun is shining, a lovely gentle breeze, friendly looking locals with a dialect so heavy I do not understand a word of what they were saying… No wonder many Dutch people describe South Limburg as 'a piece abroad in The Netherlands'. In the country that for the most part as flat as a pancake, and world-wide the #16 most densely populated, the southernmost tip feels like a charming, tranquil and cozy nook, with touches of Belgian, French and German influences. Somehow the Limburgers have been able to distil the positive qualities of the battles for this piece of land in the past. The Burgundian lifestyle and beautiful landscape in South Limburg feel like a warm welcome in an area that actually deserves more of your time than just a weekend away.
Hereafter follows a description of what you could do during 4 days in the wonderful South Limburg, should the Burgundian lifestyle and enjoying nature appeal to you.
Day #1: getting started
Try to leave home as early as possible to make most out of this day. Drive to South Limburg – in our case this took 4 hours, including two traffic jams… The rolling landscape gives the feeling of being abroad. Hungry from driving? A lovely Castle Pick-nick in the gorgeous gardens of Chateau Neercanne is a great start for a romantic get-away to South Limburg (to be booked a few days in advance).
No pick-nick? Ask the receptionist to open the stairs down to the castle garden. Castle Neercanne was built from marl stone on the east flank of the Cannerberg in 1698. Nowadays a romantic getaway for weddings and other events.
Roman Catacombs Valkenburg
Drive to Valkenburg (20 min) and take a guided walking tour through the Roman Catacombs of Valkenburg. It is amazing to see what the Dutch initiators created here. Even the pope approved! So far I only knew about the catacombs in Italian cities like Rome and Naples. Who would have thought we had something like this in The Netherlands?! Graves, engraved marble, frescos… A piece of Rome in South Limburg!
Inside the replica catacombs, the temperature is usually somewhere between 12-16°C. So you may want to bring an extra layer when outside it is 'short-sleeves weather'. If you are not into caves or catacombs, then visit the castles in and around Valkenburg, such as Castle Schaloen. For a specific walking route see day #4.
Slenaken & Teuven
If you arrive in South Limburg later in the day, skip the pick-nick and/or the catacombs on this day. You can try to do them another day if you want. Check in at your accommodation (for tips see below Where to stay) and have dinner on walking distance. From Voeren you can easily walk within 15-20 min to Teuven (BE) or Slenaken (NL). You may want to have dinner at:
By the way, I would recommend to make dinner reservations at least one day in advance, especially for Fri-Sat-Sun, during high season and around weekends with national holidays. Many restaurants' kitchens in the NL-BE border area close early, sometimes already around 20:00h, or maybe 21:00h on warm summer days, so don't go to too late.
Day #2: Maastricht
Today we will visit Maastricht, the largest city and provincial capital of South Limburg. Try to be there by 10:00h. Then it is still pretty easy to park your car, for example at Q-Park O.L. Vrouweparking (see map, EUR 3.00 p/h). It is next to the old city wall and medieval Helport. The first boutiques and terraces are opening up. Wander around the streets and alleys, along the University of Maastricht and enjoy the urban architecture. Or park at Q-Park 't Vrijthof.
It was at least 15 years ago since the last time I was in Maastricht *flushed with shame* It's a 3-4 hours' drive from my hometown Alkmaar! Within the same time I can be in Prague LOL
Shops, basilica & Vrijthof
Maastricht is the type of city that even made my boyfriend enthusiastic for some shopping. Walk through the Stokstraat, Maastrichter Smedenstraat, Kersenmarkt, Kleine Straat, Grote Straat, etc. I am sure you will encounter several friendly locals who are into a little chat. We talked for at least half-an-hour with the lady at Wolford LOL Don't miss out on bookshop Dominicanen, located in a beautiful 700-year-old church. See map below.
For sure you will end up at the Vrijthof, THE square of Maastricht, where you will find a bunch of bars and restaurants with terraces. This is where the most famous Limburger, musician André Rieu holds his annual open-air concert (normally in July but due to Corona not in 2020). Get amazed by the St. Servaas Basilica, the oldest still existing church of The Netherlands. Maastricht is one of the nation's cosiest and most charming cities.
Lunch with a view
Go up the Sint- Pietersberg (hill) and have lunch with a view at Chalet Bergrust. The well-known Pieterpad starts here, from where you can walk all the way to Pieterburen in Groningen (498 km). If you have time, pay a visit to the next-door Fort Sint Pieter.
If you want to do the Caves by Steps Tour through the Grotten Zonneberg, better book this weeks in advance as there are only 2-3 tours per day, weekends only, max 12 persons per tour, only available in Dutch! In case it's unavailable, you may want to do the earlier mentioned Roman Catacombs of Valkenburg this afternoon.
Mes Amis in Maastricht
If sunny, enjoy a refreshing drink at one of the many terraces of downtown Maastricht. Maybe a piece of delicious 'Limburgse vlaai' (regional pie) if you want? Have dinner at Mes Amis wine restaurant, to be booked days in advance. This restaurant is truly amazing, a real culinary experience that you will remember for a long time. For other restaurant options in Maastricht see map below. On a warm summer night you may enjoy an after dinner walk at the Aldenhofpark, with its cute bear bench. Or stoll around at the Basin.
A day in Maastricht is actually too short. It will only get you quickly acquintained. A weekend away in Maastricht is highly recommended. Going to do so again in June 2021.
Should you want to avoid any crowds in South Limburg due to Corona, then I would suggest to visit Maastricht in the morning and go to the forest in the afternoon. See day #4 for suggestions. And avoid busy Valkenburg.
Day #3: wine, wine, wine
Today you can do a wine walking tour or wine cycling tour, whatever you prefer. You'll pass many vineyards that South Limburg nowadays has, proof of the above-average weather conditions here. Should you decide on cycling, make sure you get yourself a fully charged e-bike, because a normal bicycle is not ideal with these steep hills here. See also How to get around below. And if this day happens to be a Monday in your schedule, then better mix up, because the wineries are often closed on Mondays.
After the walk I'd suggest to visit some of the larger vineyards in the area. Go for some wine tasting and order a tasty snack plate. We had a lovely day. This is what I usually like when traveling abroad, and now we can also go out and visit some vineyards in my own home country too, amazing! Please check out the article South Limburg: discover the remarkable vineyards and wineries in 1-3 days to learn more more about this lovely wine day (wine walking route and vineyards) in South Limburg.
Prefer beer over wine? South Limburg has some pretty amazing beer breweries, such as Gulpener Bierbrouwerij in Gulpen, Brand Bierbrouwerij in Wijlre and Alfa Limburgse Familiebrouwerij in Schinnen. Hertog Jan Brouwerij is located in Arcen, North Limburg. Check out their websites for the various options, some offer quite special workshops. Cheers!
You are probably tired by now and may prefer to finish the day with dinner in a restaurant nearby your accommodation. See day #1 description for suggestions.
Day #4: nations & nature
Have you ever visited three countries on one day? It is possible in South Limburg! Go to the Vaalserberg in Vaals for the border triangle, the so-called Drielandenpunt. This is where The Netherlands, Belgium and Germany borders come together. Fear of heights? Better skip this activity; the viewing platform is 322,7m high! In addition there are a labyrinth and a water playground for kids, open daily 10:00-18:00h Apr-Oct (admission fee EUR 6 for an adult and EUR 5 for children).
OK so it's time to explore the nature of South Limburg. I would like to suggest to choose or combine 2 out of these 3 options today.
Option #1: Vijlen
Drive to the Boscafé t Hijgend Hert (which translates as Forest Café the Panting Deer) in Vijlen. There is a gorgeous fern field between the trees near the parking lot, which actually reminded me a bit of New Zealand! Gorgeous Vijlenerbos.
Boscafé 't Hijgend Hert is a great place to finish the day, it has a cozy 'ski-hut meets nature' kind of atmosphere. Make reservations the day before! The steak is excellent. Some farm animals walk around the café (safely behind a fence though).
Walk the V10 walking route (6 km) by following the white wooden posts, or use the RouteYou app. Vijlen is the only village in the Netherlands that calls itself mountain village (bergdorp). The trail worth the efforts. You have a beautiful view over the hills of South Limburg.
Tip: less than 4km west of Boscafé 't Hijgend Hert there is Restaurant & Café Buitenlust – admire the fantastic panorama view!
Option #2: Savelsbos
Drive to Rijckholt and park around Café Restaurant Riekelt. If you want, you can eat here before or after your walk around the Savelsbos. The staff can provide printed route maps. The map is very clear, the foot print signs that you should follow for the D'N driej trail are not… Or use the RouteYou app. The terrace of the café looks out on the Savelsbos.
Savelsbos is a so-called slope forest. One of the prettiest forests of The Netherlands! With its narrow, up and down hill trails, the Savelsbos felt much more adventurous than the average Dutch forest. It has a unique flora and fauna. The Savelsbos is home to the largest badger population in the country. In anyway you will see some badger settlements. In May you can see and smell the wild garlic that forms a flower carpet in the Savelsbos. There are several prehistoric flint mines and stairway-paths bridge the differences in heights. At the edge of the Savelsbos you walk along the fruit orchards, mid-September the apples are ripe.
We walked this 8.3 km D'N driej (yeah try to pronounce that!) trail that takes you around Rijckholt, the Savelsbos and Gronsveld. Instead of Riekelt in Rijckholt, it is also possible to start this trail at the St. Martinus church in Gronsveld. Alternatively, you could either walk this 10 km trail or this 13 km trail, which both start at Café 't Vroendel in Gronsveld. See map below for locations.
Option #3: Winselerhof
This route takes you area around the beautiful Wilhelminaberg in Landgraaf. Efforts to climb the stairs will be rewarded with a wonderful view over South Limburg. Park your car at Hotel Winselerhof. When you start the trail, walk towards the Strijthagerbeek valley with the Strijthagen Castle. You walk past a flowing stream, which makes it feel quite special and relaxing. Simply follow the red stumps with the green band (4.3 km), or use the RouteYou app.
I would suggest to book this Walking Around Winselerhof arrangement beforehand, possible daily between 11:00h and 17:00h (EUR 16 per person). Before you start the walk, you can get a piece of regional pie (vlaai) with a cup of coffee or tea at Pirandello, a Michelin guide restaurant that is next to Hotel Winselerhof.
Once you have finished the walk, an antipasti snack plate and a glass of wine will be waiting for you. Winselerhof's Pirandello is an excellent restaurant that also offers some lovely culinary workshops, like Italian cocktail workshop, olive oil and wine tastings, pasta workshop, etc. So if you have the time… Goditelo!
There are many more walking trail options in South Limburg, but we really enjoyed the above. You will simply have to make tough choices if only visiting the South Limburg region for 3 or 4 days. A 4th option could be the Geuldal Castle Walking Route from the center of Valkenburg (7.3 km), but we found it way too busy in July. That whole village actually… not our cup of tea!
Map South Limburg
This map includes places and spots mentioned in this article (and more). This one is 'smartphone friendly'; you can easily use it via the Google Maps app. Click the icon at the top left to open the menu and see the categories. To adapt the map to your own preferences and interests, (de)select a category. Via Google Drive you can copy the map to your own My Google Maps account.
Where to stay in South Limburg
Have you ever stayed at an apart hotel? It feels like an apartment but you can still get breakfast delivered to your apartment (EUR 10 per person extra). The small scale Apart Hotel 't Gulpdal Voeren-Teuven is located in Voeren, a village that is not more than a few houses, but ideally located at the borders of The Netherlands and Belgium, between two villages full of cozy restaurants and bars, in a rolling hills landscape with cows, grass and trees.
For only EUR 175 we spent 3 nights at Apart Hotel 't Gulpdal Voeren-Teuven during top summer season, THE week when literally almost everyone goes on vacation in The Netherlands, so it felt like a bargain. Everything else, especially on the side of The Netherlands was either full, had too many bad reviews or hundreds of euros more expensive (EUR 500+). The clean apartment included a living room, kitchen, bed room and bathroom. Parking is easy and the garden with hill view is for common use. Excellent value for money!
If you are looking for more luxurious accommodation in South Limburg, I would recommend to go for either Bilderberg Kasteel Vaalsbroek in Vaals, or Kruisherenhotel in Maastricht. What we also liked about the earlier mentioned Apart Hotel 't Gulpdal Voeren-Teuven is that was on a very central location between Maastricht in the west and Vaalserberg in the east, ideal to explore South Limburg. Besides it is on a rural location that has 'the real 'South Limburg atmosphere.
What does it cost
Spendings during a long weekend away to South Limburg for two persons:
Accommodation Apart Hotel 't Gulpdal Voeren-Teuven 3 nights excl. bf EUR 175
Admission Roman Catacombs Valkenburg EUR 16 pp
Steps tour Zonneberg Caves EUR 18.95 pp
Lunch at Café Riekelt in Rijckholt EUR 17.70
Lunch at Chalet Bergrust in Maastricht EUR 25
Pick-nick for two at Chateau Neercanne EUR 39
Walking Around Winselerhof arrangement EUR 16 pp
Coffee, tea & regional pie at Herberg Bie de Tantes in Eys EUR 15
Beer, wine & bitterballs at Herberg Frontiere in Slenaken EUR 18
Wine tasting & snack platter at Sint Martinus EUR 40
Wine tasting & snacks at Fromberg EUR 35
Wine tasting & 2 bottles of wine Dominicus EUR 30
Dinner at De Boswachter in Slenaken EUR 49.30
Dinner at Herberg Moeder de Gans in Teuven EUR 78
Dinner at 't Hijgend Hert in Vijlen EUR 110
Q-Park Maastricht EUR 7
When to visit South Limburg
Personally I prefer visiting South Limburg sometime between May and October. It seems like it is always a few degrees warmer and less rain and wind in South Limburg compared to Amsterdam, Delft or my hometown Alkmaar for example, in the North and South Holland provinces near the sea. But also in winter South Limburg has a nice atmosphere, especially in places like Maastricht and Valkenburg, where the central streets are nicely lit during the darker months.
Carnival (mid-Feb) is a busy time in South Limburg, during the Amsterdam Gold Race (July) and when André Rieu gives concerts at the Vrijthof in Maastricht for example.
How to get to South Limburg and around
The easiest way to each explore South Limburg would be by car. If you live in or around The Netherlands or land at Schiphol airport for example and you do not have a car yourself, you could consider either renting a car with Sunny Cars or go to Maastricht by train. FLIXBUS is another option, compitive in price between Amsterdam and Maastricht for example. Should you prefer to join a group tour from Amsterdam, then I would suggest this day trip to Maastricht from Amsterdam.
Maastricht has its very own airport, MST. Currently only Corendon and Ryanair fly to/from Maastricht. Otherwise, fly in at Dusseldorf, Eindhoven, Brussels-Zaventem, Amsterdam-Schiphol or Cologne-Bonn airport.
There are several places where you can rent mountain bikes, e-bikes, Vespa scooters, etc. For example, in Epen there is 't Zinkviooltje (BE) where you can rent all sorts of bikes for competitive prices. One day e-bike rental costs EUR 25 for example. Walking is cheaper but you will see much less in one day, so that is a choice you will have to make.
In Maastricht if you want to try something different and go off the beaten track I would suggest this self-guided interactive city trail or this scavenger hunt, also fun with teenagers!
For those who prefer to visit a sauna with swimwear on, may enjoy Thermae 2000 in Valkenburg.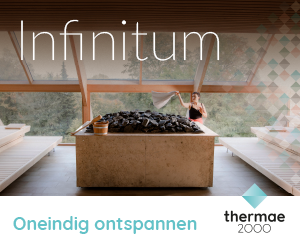 I hope you have enjoyed reading this article and that you found it useful for your South Limburg trip planning. Wish you a lovely stay! Should you have any further questions or an additional tip, please do not hesitate leave a comment below.
To read more about South Limburg on this website, check out the article the article South Limburg: discover the remarkable vineyards and wineries in 1-3 days.
Read more articles about The Netherlands in the Netherlands Blog Archives.
---
This article contains affiliate links to support this website. It does not cost you anything extra if you buy something after clicking on one of those links. Partner websites that I am affiliated with, reward me with a small commission for making useful connections between buyers and their service or product. This helps to cover the costs for this website. Consider it as a compliment for my work. For more information click here.
Don't want to order anything via these links but would like to support me to continue to create new content? You can always buy me a glass of wine or take a look at my partner page. Thanks in advance & enjoy your next trip!
Last Updated on 07/04/2021 by Elisa Flitter Fever