Last update: 04.09.2021
From 1 June 2021, it is mandatory for a number of countries that are marked as 'very high risk' to go into home quarantine upon return to The Netherlands. Since then, the list has changed a number of times. In this article I keep track. This quarantine obligation will be checked upon. Don't comply? Then you can expect a hefty fine. Which countries are involved?
In mid-May 2021, in The Netherlands a bill was submitted in respect of quarantine obligation and test evidence. This has since been discussed in the Senate of the Dutch government. The outcome is the change referred to in this article, which will take effect on 1 June 2021. This quarantine after returning to The Netherlands from these countries with orange travel advice used to be an urgent advice only.
Countries quarantine obligation
Yesterday and this morning, messages from the Ministry of Foreign Affairs (MinBuZa) came in for countries where the quarantine obligation upon return to The Netherlands has been added to the travel advice. This mainly concerns countries in Central and South America, but also a few countries in Europe, the Middle East and Asia.
See the overview below of countries that are marked as very high risk areas by the Dutch Ministry of Foreign Affairs. These countries have been classified as suh due to a worrying mutation of the Coronavirus.
The following countries will be added to this very high risk countries list as of June 15, 2021 (arrivals at 00:01h or later):
And the following countries have been added to this list of high-risk countries as of July 8, 2021:
As of July 16, 2021 the following two countries will be added:
Effective from August 2nd, 2021 these countries are added to the list:
On August 8, 2021 more countries were added to this quarantine list:
Newly added to this list as of August 14, 2021 will be the following countries:
The latest additions to the list as of August 19, 2021 are:
The following countries will be added to the mandatory quarantine list as of August 27, 2021:
Added as of September 4, 2021:
Source in Dutch: Rijksoverheid (Dutch government)
Update: in most cases, when countries are now removed from this quarantine list, the new requirement becomes a Corona certificate when returning to The Netherlands, like the yellow countries. The orange countries concerned are marked with a *.

August 14, 2021
Orange travel advice
All the above countries have an orange travel advice from the Dutch Ministry of Foreign Affairs. However, not all countries with orange travel advice have a quarantine obligation after returning to The Netherlands. The total group of orange marked countries is larger than this. From 1 June 2021, two categories of countries with orange travel advice can be distinguished:
Countries with orange travel advice that ARE on the list as a very high risk area = quarantine obligation, non compliance can result in high fine. Examples: see countries listed above.
Countries with orange travel advice that are NOT on the above list as a very high risk area = urgent advice to go into home quarantine after returning to The Netherlands (10 days, test 5th day). Example: Georgia, Spain mainland, etc.
The advice is and remains: only travel to countries with orange travel advice if necessary. A vacation is not necessary.
For a country like Surinam I don't think this is a surprise. It's been on the Dutch news for days, that things are going so badly in Suriname with COVID-19 infections that the hospitals can no longer cope with it. So you don't go there for fun now.
With these new quarantine and test rules effective from 1 June 2021, all fly bans for commercial flights to and from The Netherlands will expire. That fly ban applied to countries such as India, South Africa, the Dominican Republic, Panama and South American countries.
Test obligation return trip
For the above countries, there is not only a quarantine obligation after returning to The Netherlands, but also a test obligation before you can board the plane back to The Netherlands. You are not allowed to travel to The Netherlands without a negative PCR test of 72 hours old plus a rapid test of up to 24 hours old, or a negative PCR test of up to 24 hours old.
You can read more about this per country on the Dutch governmental website Nederland Wereldwijd (under 'Coronavirus', use Google Chrome to translate the pages instantly). For the correct page references see above a link per country. There you will also find more information about which rules currently apply per country you want to travel to. In some countries, a NAAT-test is mentioned. This is another word for PCR test.
Quarantine declaration
Are you traveling back to The Netherlands from one of the above-mentioned very high-risk areas on or after June 1, 2021? Then, in addition to a negative test result, you also need to fill in and carry with you a quarantine declaration. This declaration form is available in several languages.
You must keep this statement with you on the road and be able to show it to, among others, customs or other supervisory authorities, your carrier (e.g. airline), etc. Are you unable to show the quarantine declaration when prompted? Then you can be fined EUR 95.
Home quarantine
After a stay in one of these countries, you must go into home quarantine for 10 days when you return to The Netherlands. On the 5th day of your quarantine you can get yourself tested for COVID-19 for free at the GGD.
If the test result is negative, the quarantine obligation lapses. If you do test positive, you have to sit out the 10 days at home quarantine and test again. Only when you are tested negative for Corona, you can stop the home quarantine.
Please note: this quarantine obligation only applies if you:
have been in one of the above-mentioned very high-risk countries for more than 12 hours, and/or
when you stay in The Netherlands for more than 12 hours.
So not applicable for a quick transfer or pit stop (refueling) for example! Nevertheless, you must be able to show a quarantine declaration mentioned above when you are in transit.
Handy: do the Quarantine Travel Check to see if you really should quarantine yourself or not. And to find out what you need to arrange if you want to enter The Netherlands when traveling back from one of these very high risk countries.
Exceptions
Of course there are always exceptions. And there are still quite a few with these new rules. A few examples when the quarantine obligation does not apply:
Children of 12 years old and younger
Certain professions, including military personnel, top athletes, journalists, aviation staff
If you have been in a country that is not listed as a very high risk area for at least 10 consecutive days before arriving in The Netherlands
If you travel to The Netherlands for a criminal case, funeral or necessary family visit (1st and 2nd degree)
You will find a full list of exceptions here.
Fine of € 339
If you do not respect the quarantine obligation when you should be, you can be fined. This fine is EUR 339! The submitted bill proposed a fine of EUR 435, but this has been slightly reduced, down to EUR 339. A special team has been set up to check compliance of the quarantine obligation. For example, by calling the traveler at home and/or a house visit.
If you (repeatedly) do not answer the phone or do not open the door, you can expect a fine of EUR 339. The address where you are staying must match the address you entered on the quarantine statement. Dutch phone number 088 269 2949 will be used to call the number you have provided on the quarantine declaration.
Travel advice as of May 15, 2021
Please read the article Which countries can I go on holidays to from The Netherlands this Summer? to find out more about the travel advice changes effective from 15 May 2021:
Which countries now have yellow and green travel advice?
What do the different colors of the travel advice mean?
Tips for each destination and for booking your holiday
Travel insurance
Be aware that traveling to an orange marked country can also have consequences for the coverage of your Dutch travel insurance. So check this well in advance if you still want to go on holiday to a country with orange travel advice. This coverage is of course dependent on the policy conditions. But in almost all cases, the following matters are not covered by the Dutch travel insurance:
Cancellation due to COVID-19 or earlier return and the associated costs for rebooking, holidays not taken, etc.;
COVID-19 related healthcare costs above the Dutch standard (below the Dutch health insurance usually covers);
Non-medical repatriation.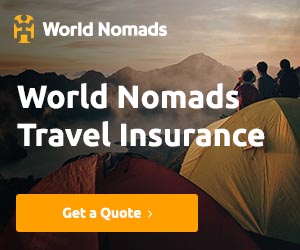 Contrary to the earlier positive reports about countries that turned to yellow and green travel advice, it is unfortunately far from celebration time for the above countries. This quarantine obligation is there for a reason. There are no exceptions for people who have already been vaccinated against COVID-19. If you have any additional questions or tips, feel free to leave a comment below. And feel free to share this article on social media so that everyone is well informed.
I wrote several articles about COVID-19. Want to read more on this topic? Check out the COVID-19 Blog Archives.
Read more articles about The Netherlands in the Netherlands Blog Archives.
Dit artikel bevat een zogenaamde 'affiliate link' ter ondersteuning van deze website. Het klikken op een affiliate link kost je als koper bij de betreffende partner niets extra. Het helpt wel om deze blog draaiende te houden, zodat ik elke week nieuwe, nuttige content kan blijven creëren. Beschouw het als een compliment voor mijn werk. Voor meer informatie klik hier. Mij trakteren op een glaasje wijn mag natuurlijk ook altijd 😉
Last Updated on 09/04/2021 by Flitter Fever