Imagine a picturesque town characterized by narrow cobblestone alleys and lanes with authentic beige stone houses with pastel colored window shutters and old wooden doors, lots of pink bougainvillea, balconies and sunny terraces, located near the sea, vineyards and traditional windmills. Stop dreaming, it exists for real – it is called Alacati. The charming seaside town at the Turkish Aegean Coast is part of the bigger Cesme area, less than one hour from Izmir airport.
Now stroll and… click!
Better dress up a bit because Alacati is one of the most picturesque, traditional towns of Turkey and surroundings. Cuteness overload that is screaming for pictures to be taken. Ideal for selfie lovers, people watching and strolling down the streets on a pleasantly warm summer night. Should you travel solo or have a friend or partner who is not so much into photography, you may want to consider this Video & Photo Shoot in Alacati with a professional photographer.
You will quickly notice that Alacati has quite a Greek atmosphere and appearance. Not strange, considering the fact that Alacati was actually Greek territory in the 17th Century. Greece is only a short boat trip away. When walking around Alacati, it feel a bit as if time has stood still. Like you can still get a taste of the past. Nowadays less than 9800 people call Alacati their hometown.
It would be unfair to call Alacati undiscovered. However, it is still a charming hide-away compared to overcrowded tourist places such as Bodrum or Antalya. Especially during the day, when most people are out on the beach and the alleys are more or less empty. The celebrities who celebrate their summer holidays here obviously agree on that. The rich and famous managed to find Alacati too, including famous DJs that hit the nightclubs in summer season.
Restaurants
Alacati is loaded with cozy outdoor restaurant and cafes. It looks-like the restaurant owners here are holding a competition. Who can create the most charming, cute restaurant and terrace of Alacati? I can tell you: the competition is fierce. And it does not only look attractive here. For sure you can find here delicious Turkish and Mediterranean food. At the Alacatı Yacht Marina (port) you will find some great fish restaurants with sea view. Check out for example Ferdi Baba, which we visited.
For restaurant suggestions see the map in this article. Prices of drinks, food, etc. in Alacati tend to be above average compared to what you might be used to in Turkey. Nevertheless, you will be getting great setting, nice food and a smile in return! And I think it is still cheaper here than at Greek islands like Mykonos of Santorini, especially accommodation.
Something typical from Alacati are different products made with mastic. This is a natural resin that drops from a mastic tree when it gets cut. Like Turkish coffee with mastic, mastic water, deserts, ice cream, cookies, jam, etc. Not really my cup of tea to be honest, but worth a try for the curious tasters among us. You will not be the only one; mastic dessert specialized shop Imren has four locations in town.
Cook & Wine
In Alacati I did a cooking class in the garden of the classy restaurant Arven Food & Wine. We were told the chef you guided us is famous, but unfortunately I cannot remember his name. So we prepared several dishes together, like fresh Turkish shish kebab and this good-looking dish with strawberries and walnuts. I love doing cooking classes abroad, how about you? Read more in my earlier article The 3 most memorable cooking classes around the world.
About 20% of Turkish wine production is from the Izmir-Cesme-Alacati region. Should you be interested to taste and perhaps buy some, you may want to visit Gemici Winery in Alacati. This is where the Gemici family makes and sells traditional Turkish wines. Plus home-made jams, soaps, etc. all in their little shop. Just don't expect anything like the wineries in New Zealand or South Africa for example.
Shopping
Supporting local entrepreneurs is always good way to spend some of those Turkish Liras burning in your pocket. Besides restaurants and cafes, Alacati has many cute boutique shops, with local hand-made souvenirs, antiques, ceramics, etc. Every Saturday, a local market is held, where you can buy some regional delicacies, herbs, fruit, veggies, etc. I got myself a cool turquoise ceramic horse head. Close to the beach there is also a shopping center.
Hot day? Get a frozen yoghurt ice cream with fresh toppings at Yomumu!
Windmills
One of the main attractions of Alacati are the windmills at Alacati Yeldeğirmenleri Parki, sometimes spelled as Alacati Yel Degirmenleri Parki. These traditional windmills may remind you of Mykonos, if you have been there. The windmill platform provides a nice view over town. You cannot actually go inside the windmills, but one functions as a small café, serving drinks and snacks. Enjoy the flowers in spring and a hot cup of Turkish tea at sunset perhaps. You may spot a couple of newly weds doing their photo shoot here.
Town by the sea
With its turquoise coast line of the Aegean Sea, Alacati attracts people who like the beach and watersports. Several windsurfing magazines names Alacati as one of the best spots to learn the sports. The shallow, clear and warm water is an excellent condition for a beginner. There are several wind and kite surf schools where lessons can be taken.
There are plenty of beaches within 15 km from Alacati, of which a few are only accessible by boat. For example: Spaggia Grande, Ilica, Paradiso Beach, Delikli Koyu, Gunizi, Zio Beach, Madeo Beach (Kum beach), Çark Beach etc. See also the map below.
Alacati may seem like a charming, old fishing village. In a way it is, but perhaps not as immediate as one may expect. You might want to know beforehand that the closest beach is at 3.5 km distance from the old town (north). That means about 45 min on foot or 10 min by car. However, most beaches are in the south of old town, at a distance of about 5-10 km (1-2 hours on foot). So worth taking a taxi, especially with the summer temperatures. Port Alacati Marina is also south of old town (app. 4 km). See also map below.
When is the best time to visit Alacati
Weather and price wise, I would recommend to visit Alacati between the 2nd half of April and the end of May, in September or October. The temperatures are pleasant (20°C+) but usually not too bloody hot. I went at the end of May and it was getting pretty warm already (26-29°C). The summers are warm and dry. There is often a sea breeze that makes it more comfortable. In spring and summer there are pretty flowers blooming everywhere, especially my favorite, pink bougainvillea.
Festivals in Alacati
Check when the Kaybolan Lezzetler Festivali (Festival of the Disappearing Tastes) is held during the year you want to visit. It's usually in summer and/or autumn. During this festival local and well-known chefs prepare dishes from traditional recipes, workshops can be attended, etc. Besides there is an herb festival in April and a wine festival in June. Every year in August the Windsurfing World Cup is held in the area, which attracts quite a lot of people. Kite surfers arrive in April due to the kite themed festival.
Where to stay in Alacati
Alacati has several fabulous rustic boutique hotels, where it is definitely a pleasure to spend a few nights. Or preferably, if possible, stay a bit longer… A critical selection of the best and still affordable boutiques hotels in Alacati:
Should you prefer to stay close to the sea, then you may like the charming Zeynin Konak Otel. However, most beaches are in the south of Alacati old town.
Map Alacati
This map includes places and spots mentioned in this article (and more). This one is 'smartphone friendly'; you can easily use it via the Google Maps app. Click the icon at the top left to open the menu and see the categories. To adapt the map to your own preferences and interests, (de)select a category. Via Google Drive you can copy the map to your own My Google Maps account.
Cesme
During a holiday in Alacati, you may want to visit neighboring Cesme downtown as well. Especially Cesme Castle is a popular sight. Plus Cesme has a vibrant nightlife and some great beach clubs! Should you stay in Cesme and want to visit Alacati for a day, then check out this day tour from Cesme to Alacati.
From Cesme you can also take a ferry to nearby Greek island Chios for a day trip, where still a lot of remains of Ottoman Empire can be visited. Erturk Lines and Turyol are two ferry companies that you can take between Cesme and Chios.
How to get to Alacati
The closest international airport is İzmir Adnan Menderes Airport (ADB). Lufthansa, British Airways, Turkish Airlines, Pegasus and TUI for example normally fly on Izmir. Please check the current possibilities because of the restrictions and rules due to COVID-19 at the moment.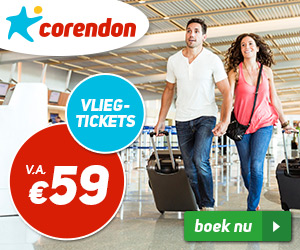 You may want to check out Expedia UK, Expedia NL, Expedia BE and/or TUI for beneficial tickets or package trip (flight + accommodation) to Izmir.
If not included in your package trip, then you may want to pre-arrange this private transfer from Izmir airport to Alacati. Then a professional driver will be waiting you at the arrivals hall of the airport and bring you safely to your accommodation. Then you do not have to wait in line and/or bargain with a taxi driver for a fair price. 
Distances
Cesme – Alacati 15-20 min (10-15 km) by road
Izmir airport – Alacati 50 min (85 km) by road
Cesme – Izmir airport 60 min (95 km) by road
Izmir airport – Istanbul airport (IST) 1 hour 15 min by air
Ankara airport (ESB) – Izmir airport 1 hour 15 min by air
Izmir airport – Amsterdam Schiphol airport (AMS) 3 hours 45 min by air
Cesme – Chios 20-30 min by ferry
I hope you like this article and find it useful. Please feel free to leave a question, additional tips or compliment via a reaction below.
Interested to discover more cute and picturesque towns? Then check out for example my earlier articles about Sintra in Portugal and Colmar in France.
---
This article contains affiliate links to support this website. It does not cost you anything extra if you buy something after clicking on one of those links. Partner websites that I am affiliated with, reward me with a small commission for making useful connections between buyers and their service or product. This helps to cover the costs for this website. Consider it as a compliment for my work. For more information click here.
Don't want to order anything via these links but would like to support me to continue to create new content? You can always buy me a glass of wine or take a look at my partner page. Thanks in advance & enjoy your next trip!
Last Updated on 10/26/2020 by Elisa Flitter Fever